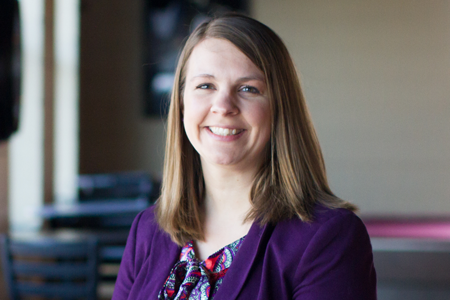 Laura Walton
Library Director
Cornerstone University
What are you currently reading?
I am currently reading The Great Divorce by C.S. Lewis, The Gift of Wonder by Christine Aroney-Sine, Bandersnatch by Diana Pavlac Glyer, and The Interbrain by Digby Tantam.


What are your research interests?
I am very interested in brain-based learning and how people learn differently over the course of their lives. Additionally, the role of libraries in promoting diversity, equity, and inclusion has been increasingly on my mind as we continue to navigate a cultural landscape that seems to be more and more divisive.


Do you have hobbies or interests outside of the library?
I love spending time with my husband and three boys; ages 9, 6, and 1. We live right by a county park, and I like to be out on the trails whenever I get a chance. Last summer I attempted a square foot garden which was a lot of fun even though it wasn't the most successful. When we aren't running our kids around, my husband and I love to cook together and host friends and family at our home.


What drew you to the library profession?
I have wanted to be a librarian for as long as I can remember. The library has always been a second home for me and I've always been drawn to the community that libraries create. I love working with students and helping them in their research endeavors. I also enjoy working with colleagues to creatively solve problems, learn new things, and serve our institution.


What do you value about MiALA?
I love MiALA and the great work being done in the organization. I've had the privilege of serving on the Marketing and Communications committee from the beginning, and it's been so fun to see the organization learn and grow over time. I am always learning and getting great ideas from the all of the members who present and share in different capacities.