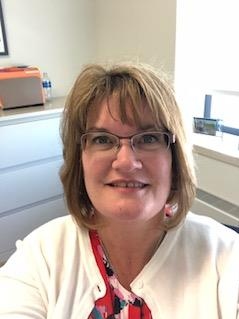 Michelle Strasz
Research & Online Course Support Librarian
Saginaw Valley State University
What are you currently reading?
I am reading Little Fires Everywhere by Celeste Ng, The Indispensable Academic Librarian : Teaching and Collaborating for Change by Michelle Reale, and travel books on Sonoma & Napa Valleys which is where I will be vacationing later this year.


What are your research interests?
My research interests are online/distance learning, marketing, outreach, as well as assessment.


Do you have hobbies or interests outside of the library?
My sons play 3 sports a year each, so when I'm not at their games, I enjoy walking, gardening, and reading. I am in a book club with my high-school friends which is a great way to keep in touch. I love to plan vacations, so I am always researching new places to go with my family.


What drew you to the library profession?
I was in the IT field for 15 years before becoming a librarian. I have many years experience with customer service, enjoy helping people and have good tech skills so it seemed to be a perfect fit for a librarian. Going back to school and getting my masters in Library Science was the one of best things I have done. I love my job!

What do you value about MiALA?
I really enjoy being a member of MiALA and it has given me the opportunity to be a member of the MiALA Communications and Marketing Committee as well as the Conference Committee. The annual conferences are great for meeting other librarians, making connections, and getting new ideas to take back to my institution.

Is there anything else that you would like to share??
It is great to read about our members and what they are doing, so complete a member spotlight!