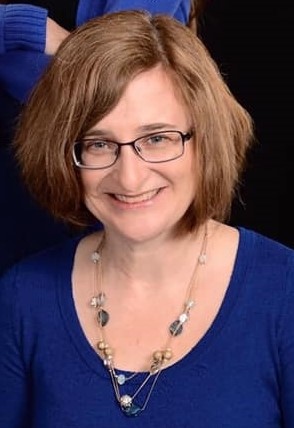 Holly Flynn
Outreach Librarian
Michigan State University Libraries
What are you currently reading?
I am currently reading Library Marketing Basics by Mark Aaron Polger, an academic librarian in New York. For fun, I just finished reading The Rosie Result by Graeme Simsion, Educated by Tara Westover, and The Lost World by Michael Chrichton.

What are your research interests?
It's not exactly research, but I have written and presented on planning and promoting large scale finals week activities in academic libraries.

Do you have hobbies or interests outside of the library?
I have two kids that I drive around to dance, Girl Scouts, band, and other activities, which doesn't leave a lot of extra time in my days. Some of my awesome colleagues tried to teach me to knit. It didn't take. When I can, I like to go to those "paint your own pottery" places with friends.

What drew you to the library profession?
When I was a kid, I planned on becoming a high school English teacher. Then I did some pre-student-teaching and realized that definitely wasn't for me. So what was an English major to do? I got a job as a copy editor at Gale, a publisher or reference books. Eventually I made the switch to libraries because, despite being introverted, I really like to be around people and love public service.

What do you value about MiALA?
I really love talking to my colleagues from around the state from all different types of institutions. National organizations are huge and impersonal. I really love going to the MiALA annual conference and talking with people, especially at the Outreach Interest Group lunch table (which you should definitely join. We are lots of fun).