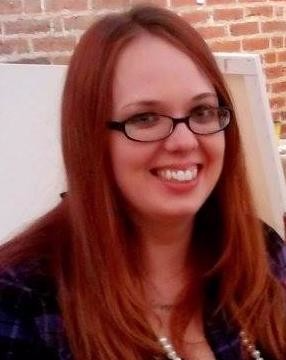 Megan Drapalik
Head of Circulation
Capital Area District Library
What are you currently reading?
I am currently reading Saga Book 1 by Brian K. Vaughan and Fiona Staples and rereading The Iliad.

What are your research interests?
I am currently researching in anthropology with a focus on oral pathology in the Middle and Late Woodland. I am also interested in survey design and analysis of library communities, as well as using GIS data.

Do you have hobbies or interests outside of the library?
My favorite hobby is my weekly Dungeons and Dragons game.

What drew you to the library profession?
My first job was working at a library in college and I haven't stopped working with them since! My favorite part of libraries has always been the wonderful people I get to work with and being able to help library patrons every day.

What do you value about MiALA?
MiALA is great because it encourages everyone to become involved on committees and in leadership roles, regardless of how much long they have been working in libraries.