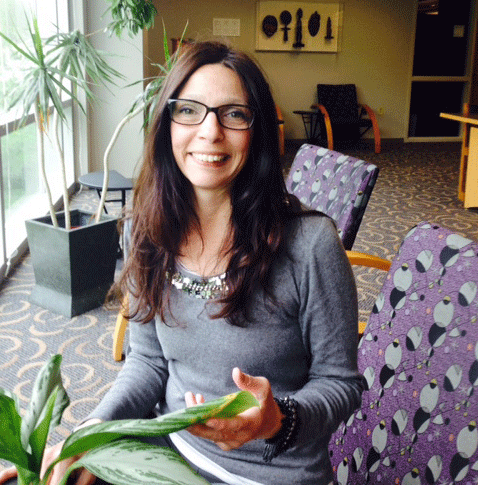 Sandy McCarthy
Faculty Librarian
Washtenaw Community College


and a recipient of the 2018 MiALA Annual Conference Scholarship
What are you currently reading?

I am currently reading gardening books and books on sports.

What are your research interests?

My research interests are virtual reference and promoting the value of the library, and student success.

Do you have hobbies or interests outside the library?

My hobbies include beading, gardening, and traveling. I have been making jewelry with beads for over 20 years . If you notice any of my jewelry that I am wearing, most likely I made it. The smaller the seed bead the more challenging the piece. My passion for gardening has inspired me with the assistance of my colleagues to start a successful seed library at the Washtenaw Community College Library with the funding from Sustainability Council. I love to travel over the summer. In August 2016, I was in Kenya on a safari for 10 days with my family. This coming summer I will be in the south of France.

What drew you to the library profession?

As a college student at Central Michigan University, I got a job in the library. At that time, the director of technical services enlightened me about the profession and value. After this, I decided to finish my bachelor degree and immediately enroll in grad school for library and information science at Wayne State University. The rest is history.

What do you value about MiALA?

I value networking with other librarians and the opportunity to develop leadership skills. I have built a connection of librarians within Michigan from my involvement with MiALA. By servicing on the MiALA Board and several committees I have been actively involved in decision making.