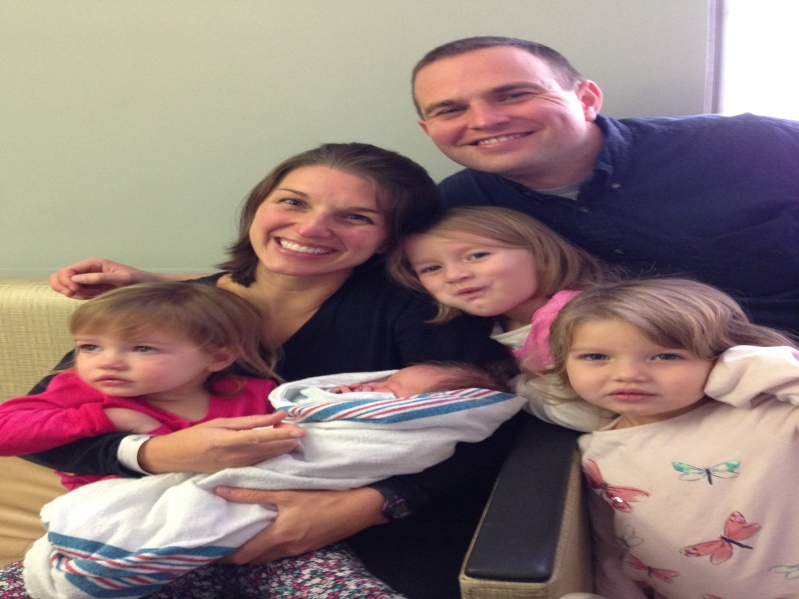 Brian Holda
Digital Services Librarian
Davenport University

What are you currently reading?

Caveat: I have 4 children under 6 years old, so any sort of substantial reading time is more of a distant memory.

That said, I generally read some of the world's best-seller (the Bible) daily. And, on those rare times where I have a little "extra" time, I've lately been re-reading, "The Normal Christian Life," by Watchman Nee.

What are your research interests?

I love learning, so find pleasure in researching most anything. But, here's what floats to the top...

Personal research interests: By far my favorite things to learn are Jesus/Christianity and the Bible. Though I also enjoy studying religion (in general), philosophy, science, and web development.
Professional research interests: web development, user experience, technology, and academic librarianship.


Do you have hobbies or interests outside the library?

Yes! Though, again, refer to my caveat in the, "What are you currently reading?" question...hobbies seem a bit like a distant memory at the moment :)

I like reading (of course!)--mostly non-fiction related to my personal research areas (mentioned above). I also love learning and teaching (in any format) Jesus and the Bible, as well as having in-depth conversations over tea! Additionally, I enjoy table tennis, tennis, Sudoku, crossword puzzles (though I'm terrible at them), frisbee golf, playing the piano, cooking, and drawing/painting.

What drew you to the library profession?

I obtained an elementary education degree in my undergrad and worked as a substitute teacher and tennis coach for 2 years after. During this time--I know this might sound strange--I truly believe God communicated 2 things to me: (1) move to Grand Rapids, and (2) work in a library. It was so clear that I called my mom up and told her about my "career change", even though I had no idea how any of this would happen. But, long story short, a job opened up around this same time at Cornerstone University's library (in Grand Rapids), they hired me, and I started as the Circulation Supervisor there. While there, I obtained my Master's in Library & Information Science from Wayne State, then advanced into an instructional librarian role, and later added "web development" to my job title. And here I am today (now at Davenport University), roughly 10 years later.

I can honestly say that I can't remember a single day I have dreaded my job or working at a library. It has truly been a huge gift to work in this field!

What do you value about MiALA?

First, I value the network potential. I have worked and learned alongside some really nice and helpful people who are so eager to help each other grow professionally. I've seen this happen in different places, but much of it is within the Web/UX Interest Group I serve on.

Second, I value the platform and professional opportunities MiALA provides. I've served in a few different roles there, and have been able to present a few times at the annual conference, and all of this has really helped grow my confidence and skills in librarianship.